---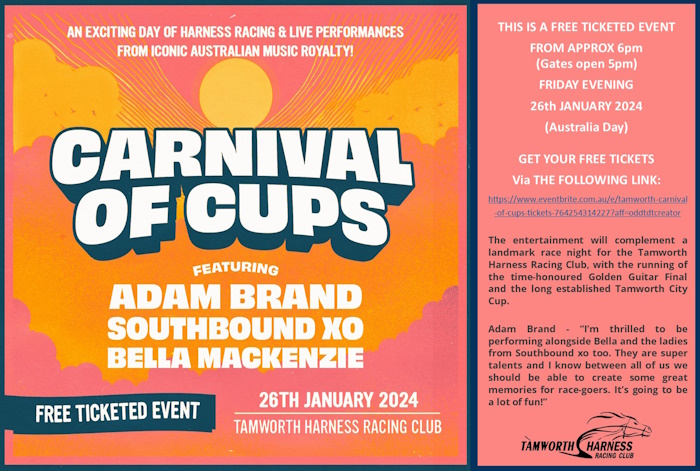 Carnival of Cups - Link to on-line free entry tickets:
https://www.eventbrite.com.au/e/tamworth-carnival-of-cups-tickets-764254314227?aff=oddtdtcreator
---
The Golden Guitar Paceway is located at Paceway Tamworth on Showground Rd West Tamworth N.S.W. The track has a circumference of 750 metres, is 18 metres in width and has a turn radius of 72 metres. Having a foundation of clay and granite sand, the top racing surface layer is black crusher dust.
The club hosts 34 TAB meetings per year with its feature meetings being held in January, when the following feature races are held:
The Multiquip Golden Guitar
The Pub Group Gold Nugget
Garrards Horse and Hound Tamworth City Cup
Official Trials are held on a Tuesday evening from 5.45pm, please check the racing calendar under the racing tab of this website for a listing of the latest trials dates.
The Tamworth Paceway is available for training either on a permanent or casual basis and short or long term stabling is available for pacers in the Paceway Tamworth stabling facilities. Training facilities are also available at the nearby Moonbi Recreation Ground Paceway, a registered Harness Racing NSW training facility.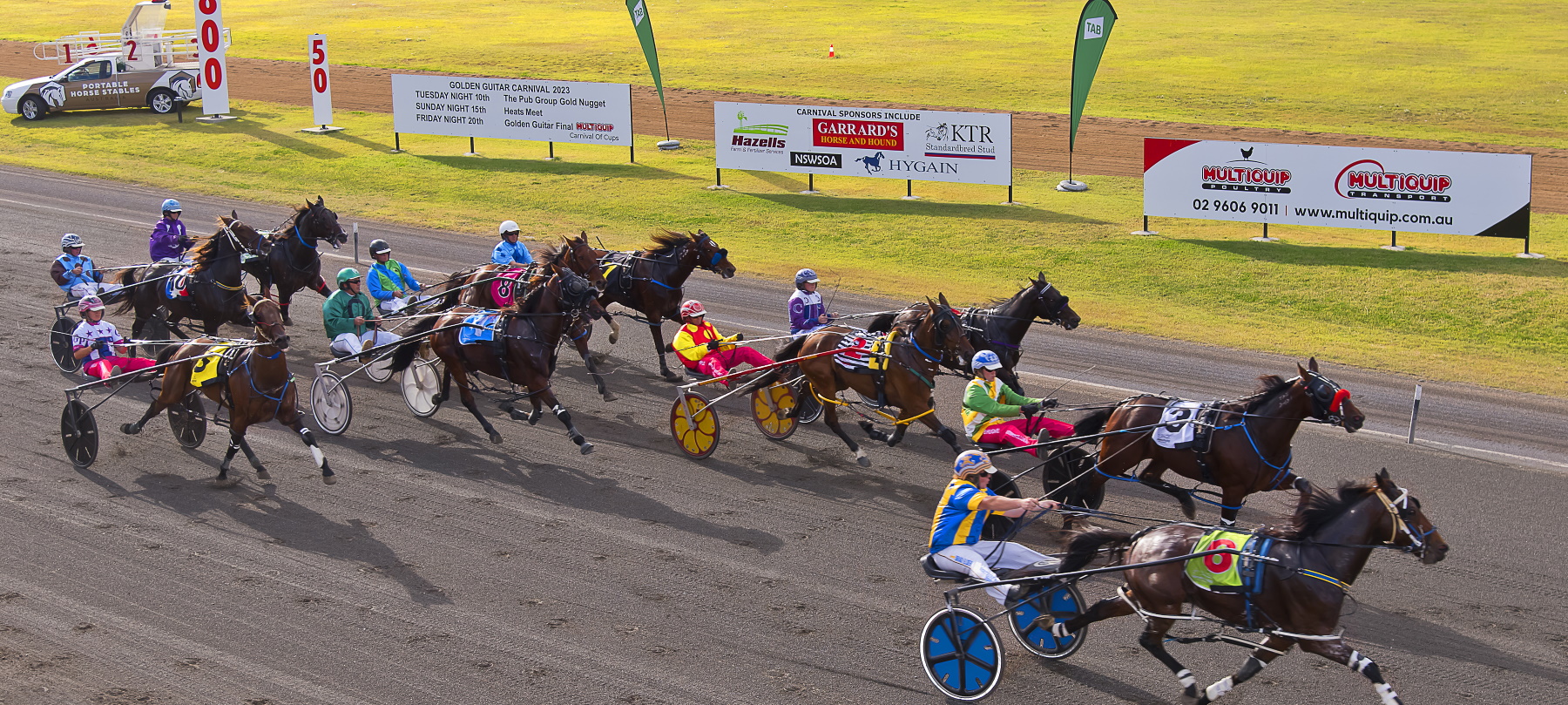 ---
---